My big kids love almost anything chocolate ... chocolate cakes, ice cream with hot fudge, chocolate ice cream, brownies, chocolate éclairs etc. And of course, to eat it on it's own ... chocolate bars, sweets etc.
I like the taste of mint ... icy cold, refreshing and soothing for the throat. I would keep some fresh peppermint leaves in the fridge as I enjoy a few pieces with a cup of mint tea.
Hot Marrakech tea
I made Chocolate Mint Pudding that satisfied both our taste buds. Recipe adapted from Yummly.com.
http://www.yummly.com/recipe/Chocolate-Mint-Pudding-My-Recipes?columns=1&position=1%2F63
Chocolate Mint Pudding
(4 servings with modifications in blue)
Ingredients
470 ml milk
1 peppermint tea bag, strings snipped off
(I used some fresh mint leaves about 15pcs
without stems)
66g sugar (
45g
)
21g cornstarch
less than 1/8 teaspoon salt (
a pinch of salt
)
2/3 teaspoon vanilla extract (
I used 1 teaspoon
)
38g semisweet chocolate, chopped small
Method:
1) Pour 310 ml milk into a small saucepan and warm over medium-high heat until nearly boiling. Remove from heat, add tea bags (or mint leaves) cover and set aside for 10 minutes.
Remove pot from heat, add mint leaves and set aside
2) Whisk together sugar, cornstarch and salt in a large bowl. Slowly pour in remaining milk and vanilla, stirring to blend.
3) Remove and discard tea bags (or mint leaves).
4) Pour warm milk into bowl with sugar mixture (step 2). Stir well and pour back into saucepan. Stir constantly over medium heat until thickened to consistency of mayonnaise. Remove from heat, add chopped chocolate and stir until smooth. Strain into a pitcher or largest measuring cup. Pour into ramekins, custard cups or glasses and serve warm, or cover with plastic wrap (let it touch surface of pudding) and refrigerate until ready to serve.
Chocolate Mint Pudding
My boy commented that the pudding tasted chocolaty yet icy cooling.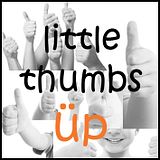 I'm submitting this post to Little Thumbs up
(May 2014: Milk)
organised by Bake For Happy Kids, and

My Little Favourite DIY

, hosted by Tze of Awayofmind Bakery House